We need your LCFF form to maximize our school's funding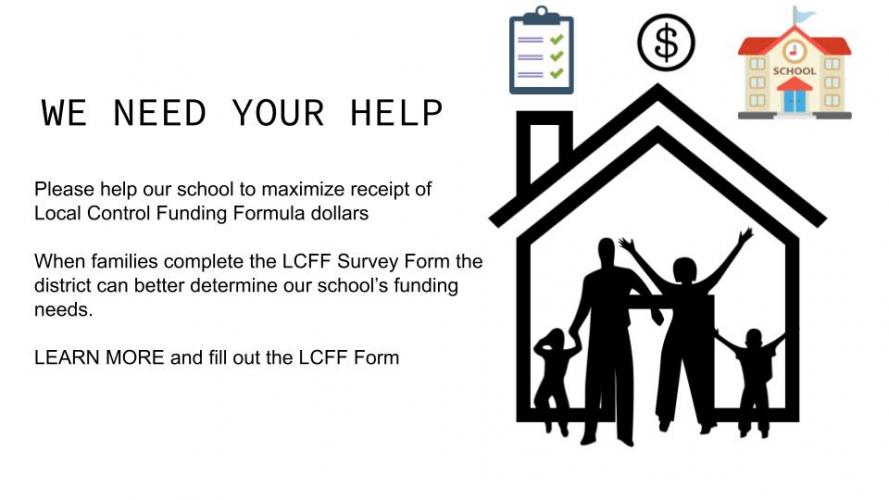 All families play a critical role in ensuring our Sacramento City Unified schools are properly funded. You can do your part by completing the required Local Control Funding Formula (LCFF) application.
Directions:
Be sure to fill out ONE application per household whether online or paper by December 31, 2020. Include all children and adults living in the household.
Families who wish to complete the paper application that was mailed to their household may do so and return to your school's front office.
Please note that all information received by the district remains strictly confidential.
If you have any questions, please email LCFFsupport@scusd.edu.
About the LCFF Application
To support the new digital environment and simplify the family submission process, SCUSD is pleased to announce that beginning September 1, the Local Control Funding Formula (LCFF) application will be available online. The online application will be available soon in all the district's supported languages.
Regardless of your income, the LCFF Application must be completed by all families. This is because a large portion of the funds received from the state are based on the socio-economic status of our students. Collecting this information from all families will ensure SCUSD schools receive the maximum amount of state funding possible.
This important extra funding is used to provide more comprehensive programs to ensure that all students are given an equal opportunity to be grade level ready and graduate with the greatest number of postsecondary choices from the widest array of options.
You and your school community give input into how this funding is used through the Local Control and Accountability Plan (LCAP).
Please go to the website: https://scusd.rocketscanapps.com/default.aspx (it may take a few minutes to load) and fill out the form.
Thank you for your support!