Fall Picture Retake Day
Did you miss picture day? Do you need a different smile?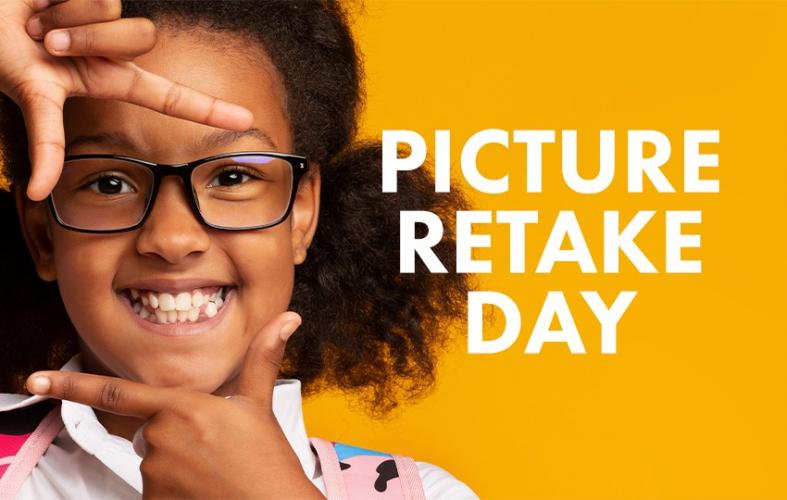 Fall Picture Retake Day is Wednesday, 11/9/2022.
Did your student miss the October Picture Day? Your student can have their picture taken on 11/9. Please let you student and their teacher know you want their picture taken. You can order pictures at https://my.lifetouch.com/mylifetouch/ with Picture Day ID EVT9VRS69.
Did your student have their picture taken in October and you are not happy with the outcome. Simply bring back the pictures with the envelope to have your student's picture re-taken. Please let your student's teacher know you want your student to participate in retake day.