February is Black History Month. Click Here!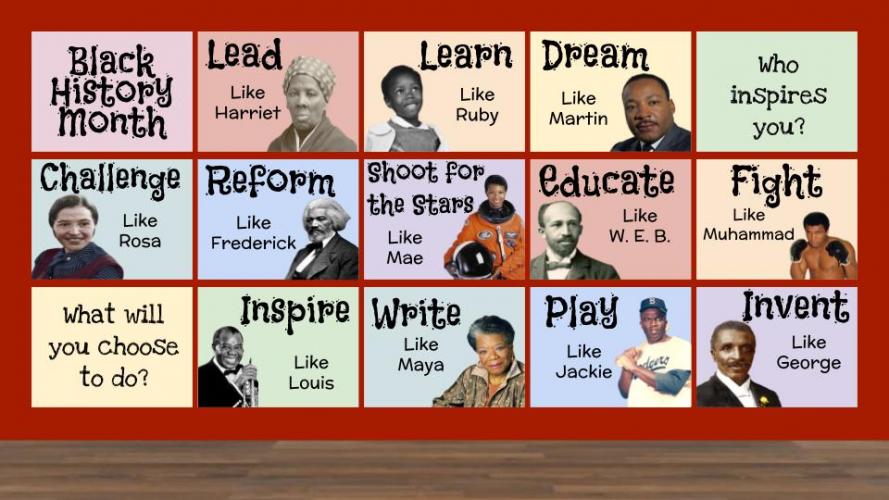 Click on the file to the right to learn about famous African American leaders.
The month of February was chosen as Black History Month to coincide with the birthdays of President Abraham Lincoln and noted civil rights advocate Frederick Douglass.
Other countries, including Canada and Great Britain, have also set aside months to honor black history.