Making learning from home meaningful for your child
updated 3/25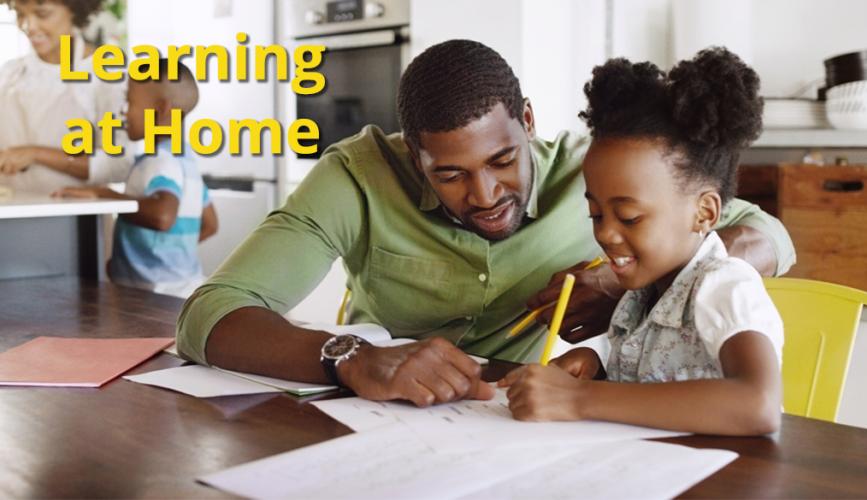 Another similar webpage: https://www.whatihavelearnedteaching.com/providing-school-at-home-when-school-is-canceled-wisdom-from-a-homeschool-parent-and-classroom-teacher/
click here for the webpage version: https://preview.mailerlite.com/z4m8o2/1382744604503183436/r7g1/
Enjoy this reading:
Emotions are running high this week.
I don't know about you but this week alone, I've felt a little bit of it all.
Frustrated. Overwhelmed. Scared. Annoyed. Exhausted. Thankful.
This virus has flipped the entire world upside down and no matter where we live or how we spend our days, things have changed for all of us.
Families are losing incomes, scrambling to figure out daycare situations and learning how hard it is to be stuck at home.
As a seasoned homeschooler, I've got a few tips for staying sane while being home with kids all day.
Open the curtains:
Let some natural light inside and it will improve everyone's moods. It's really the simplest way to help your kids stay happy.
Stick to a routine:
It doesn't have to be strict but kids thrive on routine. Figure out your rhythm and stick with it.
Get outside:
Just a quick walk around the block helps kids burn energy and makes being inside much more bearable for all.
Have quiet time for yourself:
It's important to take care of yourself so you don't snap at the kids and make your whole house miserable. Just a few minutes makes a world of difference.
Making Lemonade Out of Lemons
It's easy to feel discouraged during this time but I think it's very important that we don't make our kids feel like a burden. Yes, staying home from work and homeschooling them is not our exact idea of fun. But our kids can feel the pressure and seriousness of this time, too. They may not say it, but they can feel the tension in the world. Instead of making them feel like a pain in the butt, let's spend time connecting with them and making memories.
When will we ever have 2 weeks to spend with no one but our families? This is the chance of a lifetime. Yes, it's stressful and scary and overwhelming but let's make the most of it.
Have a dance party. Bake cookies. Learn a new skill. Build blanket forts. Tell stories from your childhood. Have a talent show. Have a DIY spa day. Just do something fun.
Create memories they'll want to tell their grandkids about. We are living through history and we want our kids to look back and smile when they think of this time.
Resources You'll Love
Here is a list of posts that have been very popular this week. I've had a lot of new homeschoolers, teachers and administration tell me how useful they are, so I wanted to compile a list just for you!
If you know someone who would benefit from these resources, please share!
Educational Shows on Netflix
Educational Shows on Disney+
Educational Shows on Hulu
Educational Shows on Amazon Prime
Educational YouTube Channels
Educational Preschool Shows on Hulu
Educational Apps for Kids
Podcasts for Kids
Homeschool for Free
From Chaos to Composed
Homeschool with Curiosity Stream
12 Free Art Channels on YouTube
PE Channels on YouTube
Jumpstart Your Homeschool Journey
Speech Therapy Activities to do at Home
Free Printable Daily Notebook
50 Easy Lunch Ideas for Kids
150+ Educational Board Games
Re-Download Your Netflix Cheat Sheets!
If you downloaded the Netflix Cheat Sheet before Friday, you'll want to redownload it. Some of the shows had been removed and I wanted to provide a better list for you all.
You can download it, as well as all of our other freebies by clicking the button below.
Use password LEARN to gain access!
CLICK HERE TO GRAB YOUR FREEBIES!
Have a great week,
Tiffany
Are we friends yet?
All week, I'll be sharing how my own family is surviving being quarantined on our Facebook and Instagram.
Yesterday, my husband took us for a ride in his '68 Mustang that he bought and rebuilt when he was just 14 years old. Check out the kids' smiles in the photo above!
Fun little outings, with no contact at all, are a great way of getting out of the house.
Join me and see exactly how we are passing the time!
As a valued reader, you always have access to our exclusive subscriber library. Use password " learn " to gain access at any time!